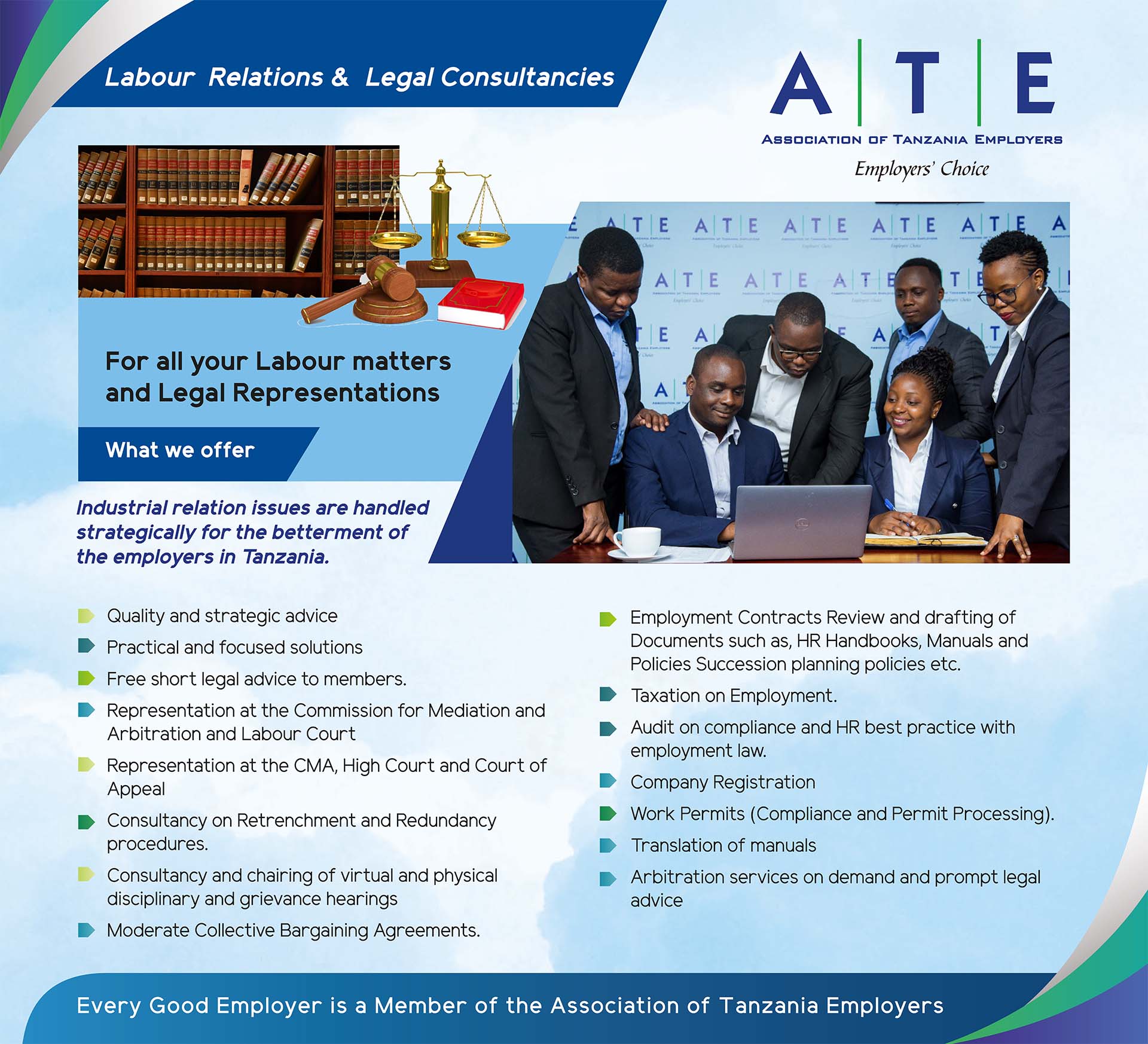 Employment law is a complex legal area, and companies of all sizes require specialist and practical legal advice and guidance on a wide range of Tanzanian Employment & labour Law issues. ATE, as an employer's Organisation provide specialists advice on labour related matters, and monitor emerging issues in employment legislation and statue labour laws in Tanzania. ATE is part of the tripartite relationship between the government, employers, and union.
ATE's legal team's diverse expertise facilitates fully integrated advice on labour law and labour procedural issues. Our lawyers advise and practice on an extensive spectrum of labour law matters such as: industrial relations, redundancies, employment disputes, termination & dismissals, disciplinary hearings and employment contracts. We are experienced in representing clients before the Commission for Mediation and Arbitration, The High Court of Tanzania (Labour Division), the Court of Appeal of Tanzania.
Other member advisory services relate to work permit issues, review of employment handbooks & policy, and facilitate member training and updates on employment law.
Our members are small to large domestic and international companies across all business/industry sectors.
ATE's legal practice has a broad and in depth knowledge of employment/labour making ATE well placed to provide an all rounded service to members on legal matters that arise in the cycle of the employment relationship. Engaging our legal services, member will receive;
Quality and strategic advice
Practical and focused solutions
A service at a competitive market rates