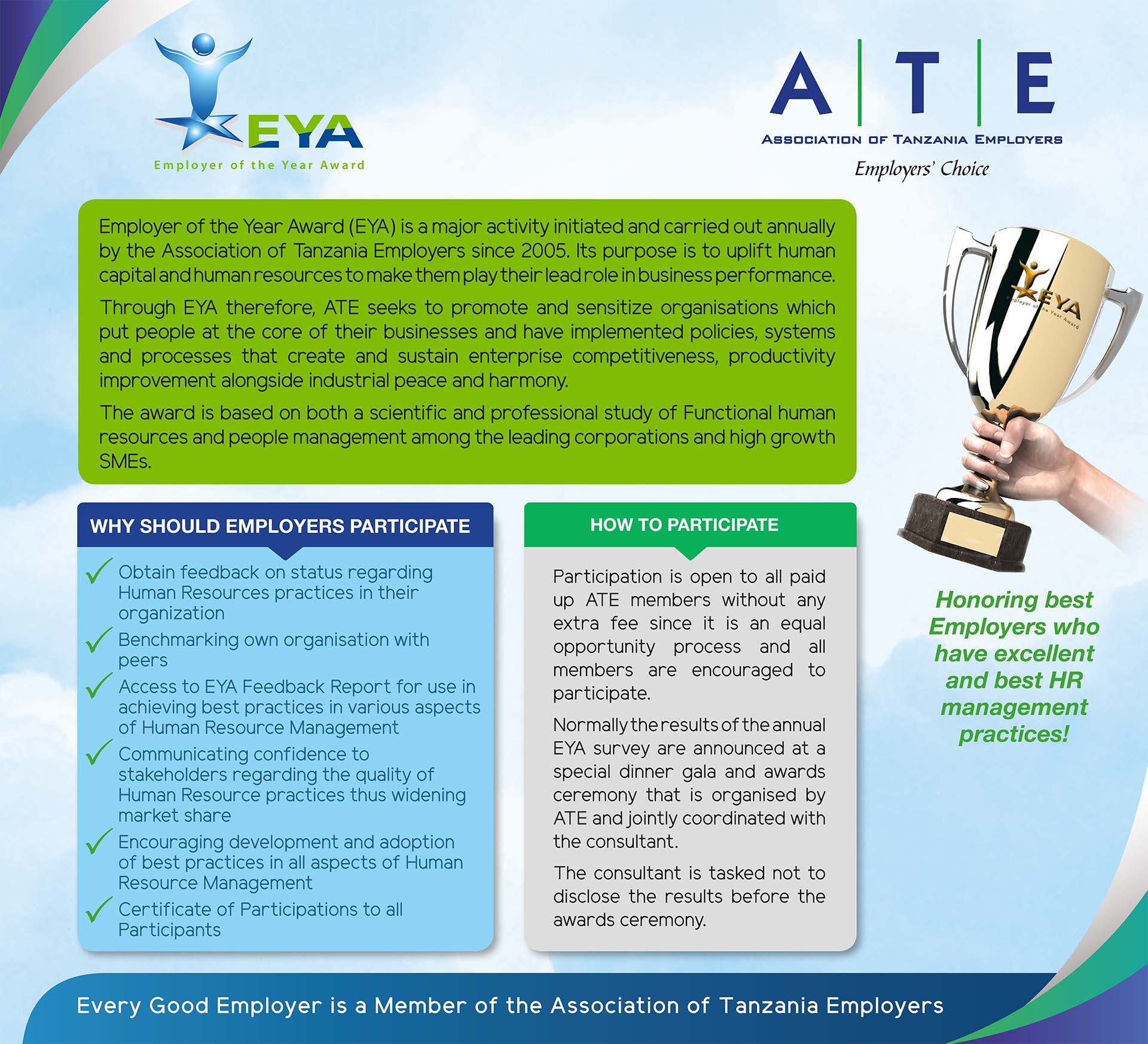 Employer of the Year Award (EYA) is a major activity initiated and carried out annually by the Association of Tanzania Employers since 2005. Its purpose is to uplift human capital and human resources to make them play their lead role in business performance.
Through EYA therefore, ATE seeks to promote and sensitize organisations which put people at the core of their businesses and have implemented policies, systems and processes that create and sustain enterprise competitiveness, productivity improvement alongside industrial peace and harmony. The award is based on both a scientific and professional study of Functional human resources and people management among the leading corporations and high growth SMEs.
Why Employers Should Participate
Obtain feedback on status regarding Human Resources practices in their organization
Benchmarking own organisation with peers
Access to EYA Feedback Report for use in achieving best practices in various aspects of Human Resource Management
Communicating confidence to stakeholders regarding the quality of Human Resource practices thus widening market share
Encouraging development and adoption of best practices in all aspects of Human Resource Management
Certificate of Participations to all Participants
Participation is open to all paid up ATE members without any extra fee since it is an equal opportunity process and all members are encouraged to participate. Normally the results of the annual EYA survey are announced at a special dinner gala and awards ceremony that is organised by ATE and jointly coordinated with the consultant. The consultant is tasked not to disclose the results before the awards ceremony.