The Association of Tanzania Employers (ATE) new Board held its first meeting with Tripartite Partners proceeded by the 63rd Management Board Meeting on 19th July 2023 at Sea Cliff hotel, Dar es Salaam.
The Minister of State, Prime Minister's Office, Labour, Youth Employment and Persons with Disabilities, Hon. Prof. Joyce Lazaro Ndalichako (MP) met the Board for introduction . In her speech, the Minister among other things emphasized on the legal mandate of the Tripartite, that Employers Organisations, Trade Unions and Government must work in Tripartite in addressing Employment and Labour matter.
Prof. Ndalichako also urged the new ATE Board to continue strengthening the relationship between the Association and  its Stakeholders for conducive business environment and sustainable economy.
ATE Chairperson, Mr. Oscar Mgaya  assured the Minister and Tripartite Partners of ATE' continuous support and cooperations  with Social Partners.
He further mentioned that ATE in recent days has been engaged and forged relationships with different Stakeholders such as the Ministry of Education, Science and Technology to address various challenges of the labour market e.g. skills development
He also congratulated the Government for the improvements in various Labour and Employment Policies, Laws and Regulations which aims at improving the Business Environment and attracting investment in the country.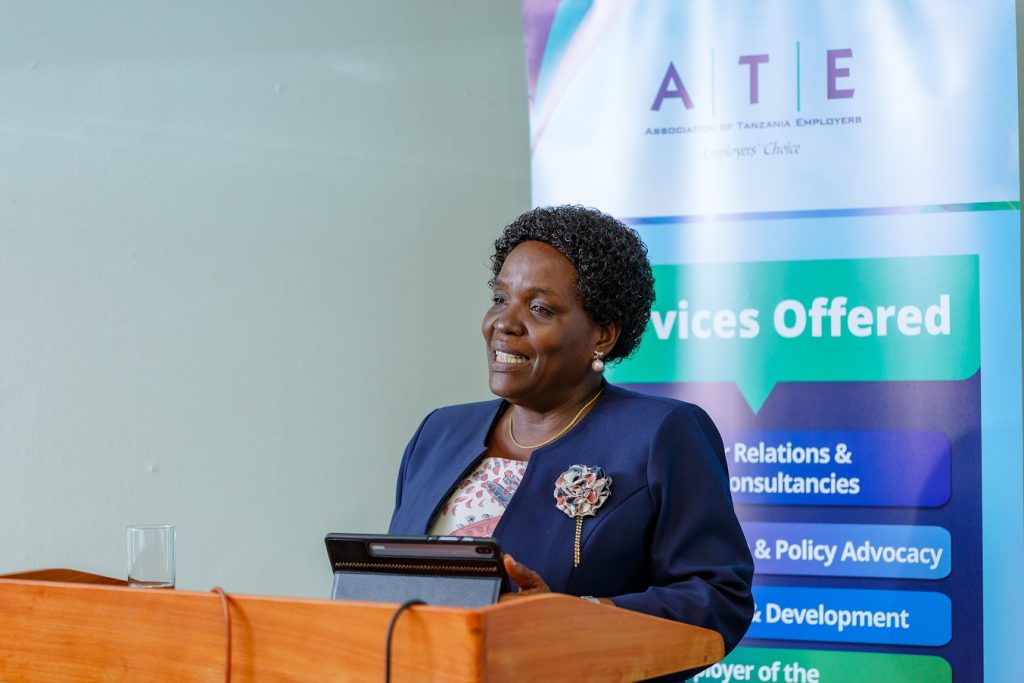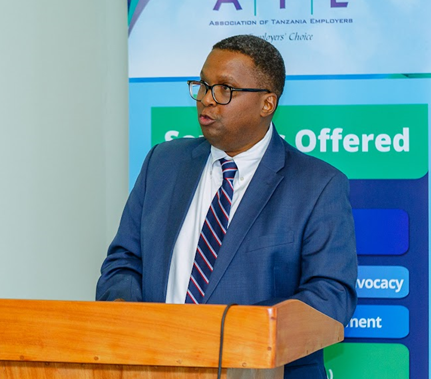 ATE CEO, Ms. Suzanne Ndomba-Doran shared a presentation about ATE, its genesis, evolvement and strategy on its Business Agenda 2023-2025.
TUCTA representative, Mr. Amani Msuya, represented the Secretary General and congratulated ATE for organizing the meeting and asked for continued cooperation to address workplace challenges.