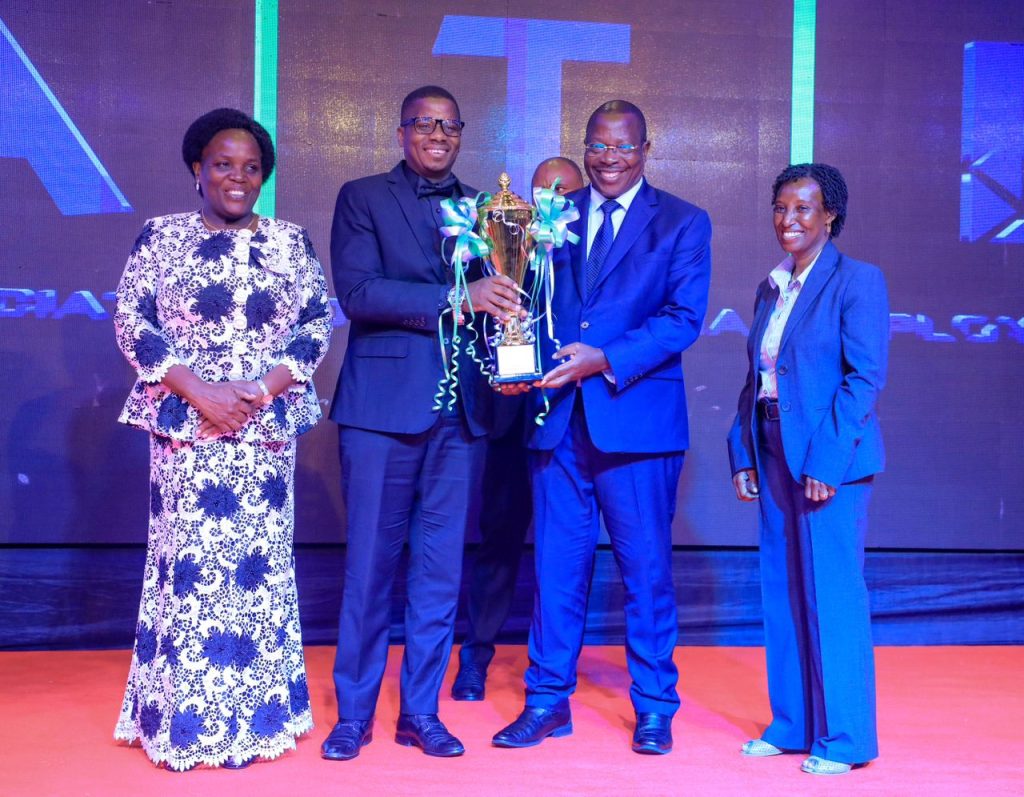 ATE successfully hosted the Employer of the Year Award (EYA) 2022 held at Mlimani city conference, Dar es Salaam aimed to recognize and award the best employers with best practices in Business and Human Resources Management, who do business in compliance with the labour standards (Responsible Business Conducts).The Award ceremony graced by the Vice President of the United Republic of Tanzania, H.E. Dr. Philip Isdor Mpango who was also accompanied by the Minister of State in the Prime Ministers Office, Labour, Youth, Employment and Persons with Disabilities, Hon. Prof. Joyce Lazaro Ndalichako (MP)
The Vice President congratulated ATE for continuing organizing an Excellent Employer of the Year Award (EYA) each year  particularly the introduction of 4 New Award Criteria of Best Employer in Gender Equality and Equity , Managing during crisis, Compliance with Regulatory requirement also Climate Change and Environment Management.
H.E. further added that the Awards will stimulate compliance at workplaces.He also asked employers to improve the working conditions of their employees, adhere to the gazette Minimum Wage Order and warned on unfair labour practices at workplaces.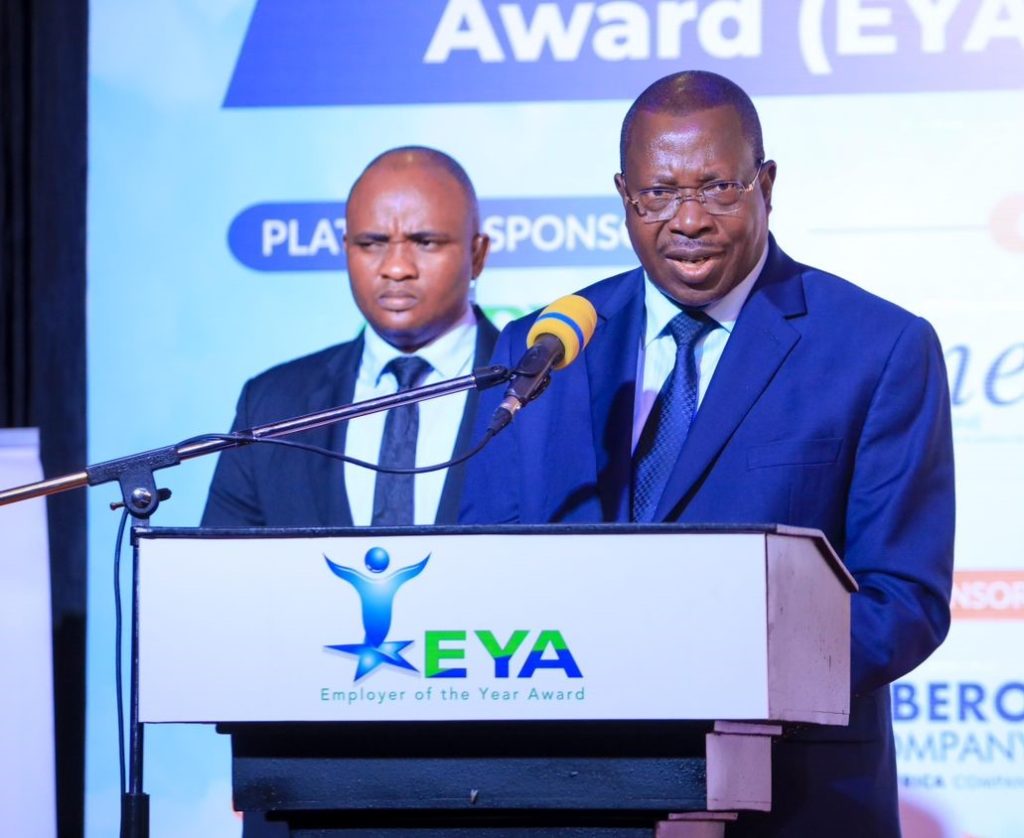 The  Minister of State in the Prime Minister's Office, Labour, Youth, Employment and Persons with Disabilities, Hon. Prof. Joyce Lazaro Ndalichako (MP) announced that the New Wage Oder for Private Sector published in the Government Gazette on 25 November 2022 will officially commence on 1st January 2022. 
She added that the Minimum Wage remained stagnant for 9 years and that changes will bring relief to workers in the country. 
She assured employers that Government will continue working closely with ATE and Social Partners to ensure the workplace remains safe for the country's development.
The Norwegian Ambassador to Tanzania, H.E. Elisabeth Jacobsen, said that the International community is happy to witness employers in the country can come together and celebrate excellence in Human Resources Management. She further commended ATE for continuing to coordinate EYA and any other activities at the world of work in Tanzania.
 The Dar es Salaam Regional Commissioner, Amos Makalla giving remarks congratulated ATE for organizing such an event which provides a platform for both Employers and Employees to meet, celebrate achievements, Network  and share ideas 
Giving his remarks, Director of ILO for Tanzania, Kenya, Uganda, Rwanda and Burundi, Mr. Wellingtone Chibebe assured that ILO will continue support ATE in delivering EYA but he also applauded  ATE for its leadership and relevance
ATE Chairperson, Ms. Jayne Nyimbo, speaking during the event assured the Chief Guest as the Tripartite Partner ATE will continue working closely especially participating in all forms of dialogues that will address all challenges related to workplaces for improvements.
  The President of TUCTA, Mr. Tumaini Nyamhokya said that they are very happy to witness the Award ceremony which ATE has been organising and improve each year  something that help to strengthen relationship between workers and Employers at workplaces. He further pleaded to employers to comply with the Newly Wage Order of 2022.