Association of Tanzania Employers (ATE) in collaboration with National Council for Technical and Vocational Education and Training NACTVET and other Stakeholders participated in the 2023 TVET Conference and Exhibitions in Arusha on 16th May 2023 under the theme  "Strengthening TVET for Skilled Workforce in Tanzania."
 The Conference was officiated by the Minister of State, Prime Minister's Office, Labour, Youth, Employment and Persons with Disabilities  Hon. Prof. Joyce Lazaro Ndalichako (MP) who commended the organizers for staging such an important platform to deliberate on how best to shape the Tanzanian TVET system in providing demand driven skills. Specifically, the involvement of Employers or industry players through ATE's representation has been pinpointed as critical and highly appreciated.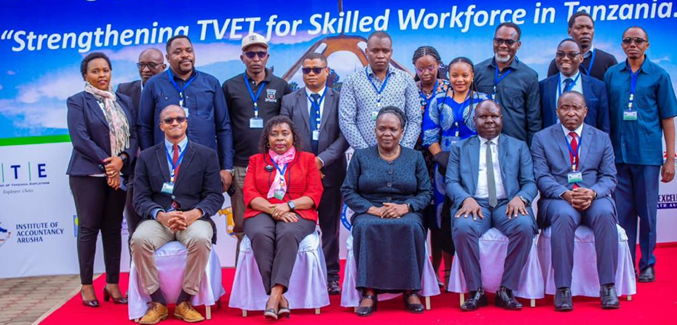 ATE's Head of Policy, Research & Advocacy, Mr. Kennedy Rwehumbiza participated in a panel discussion to deliberated on effective ways of funding the TVET System in Tanzania.  He urged the Government to incentivize Employers to support TVET funding demands. Specifically, he pointed out Employers' quest to see Skills Development Levy (SDL) revenue being appropriately utilized so that Employer can directly benefit from the collected revenue through Levy-Grants or Training Costs Reimbursements. Other panelists representatives from Tanzania Education Authority (TEA) and the Diaspora.
TVET Exhibition
The Exhibition were  launched by the Minister of Education, Science and Technology, Hon. Prof. Adolf Faustine Mkenda (MP) who highlighted the Government's intention to develop skills for most Tanzanians in a bid to increase the size of the workforce with a high level of skills from the current 3 % to 12 % of the population. Specifically, Hon. Minister stressed that through the Five-Year National Development PlanPhase III (2021/2022 – 2025/2026), the Government intends to rapidly develop human capital to build a middle-income and competitive economy by the 2025.
Recognizing the role of Employers in shaping the Education and Vocation Training Sector, Hon. Minister commended ATE's role and urged the Association to mobilize employers to actively participate in the ongoing efforts by the government and other stakeholders to create a skilled workforce.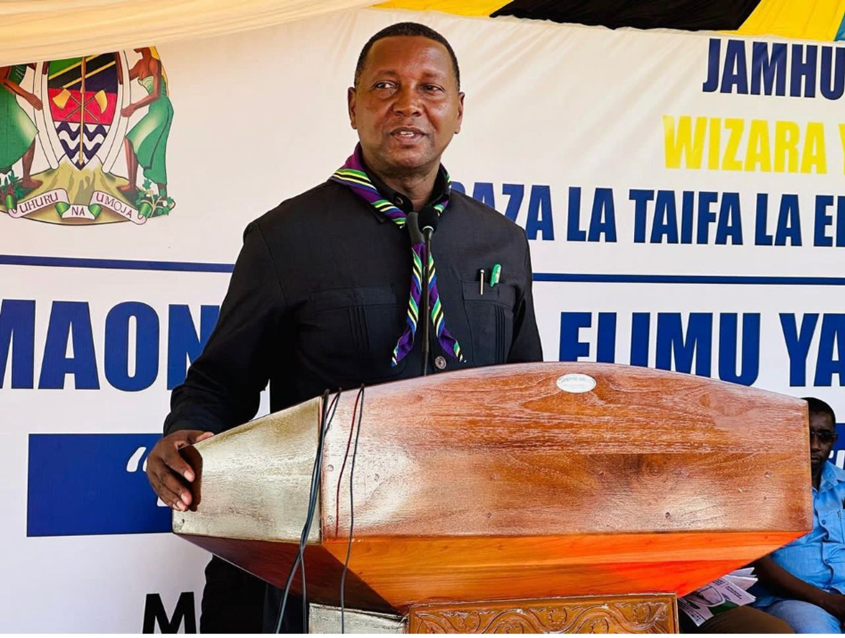 Hon. Prof. Mkenda also visited ATE booth and was briefed on the ongoing TVET related programmes that are being championed by the Association in collaboration with both local and foreign partners. (TUCTA,GIZ & DI)